A hamster is an adorable, quiet pet that rarely causes inconvenience to its owner. It's tiny and cute, so upkeep is not too difficult.
Buy it a solid surface wheel so it can play inside its cage. Apart from giving it its need, it must be named after its cuteness and fluffy fur.
What are cute and funny names for pet hamsters? Lovebug, Snowball, Butterscotch, Fufu, Whickers, Cocoa, Bebe, Beefcakes, Einstein, Churro, and Hamburger are some of them. They're great for hamsters, and these adorable creatures deserve cute names.
The list of hamster names can go on, as shown in the following part. Check them so you can find the most suitable one for your pet hamster.
It can help with its training and socialization. So, spare some time reading the rest of the article.
What to Consider in Giving Your Hamster a Name?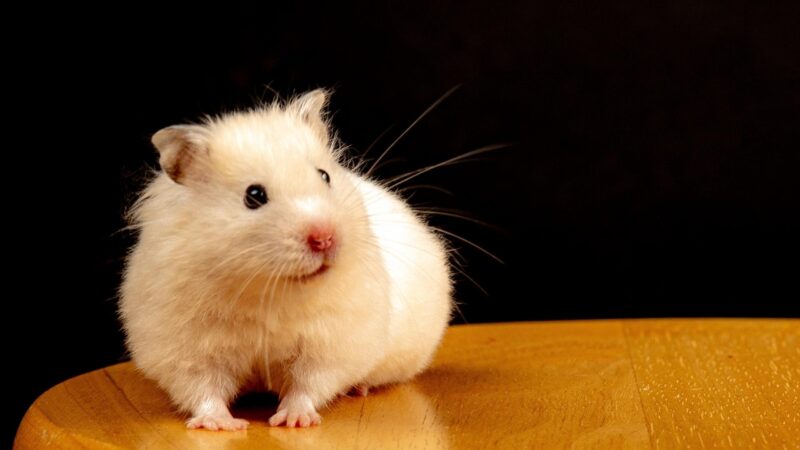 Creativity – You have to be creative in giving your hamster a name. There's no need to be in a rush, so spend some time choosing from any option. It's good that you contemplate the options before finalizing your choice.
Based on the hamster's personality and appearance – When naming any animals, people tend to look at their personalities. 'Speedy' is a suitable name for a hamster that is nimble when moving around its cage. If you have a white hamster, it's just right to call it 'Snowball'.
Not too long or complex – There are many hamster names that you can find, but don't choose the long and complex ones. It can be difficult for you to pronounce. You may choose a funny-sounding name, but it's no use if your hamster won't respond to you.
Female Hamster Names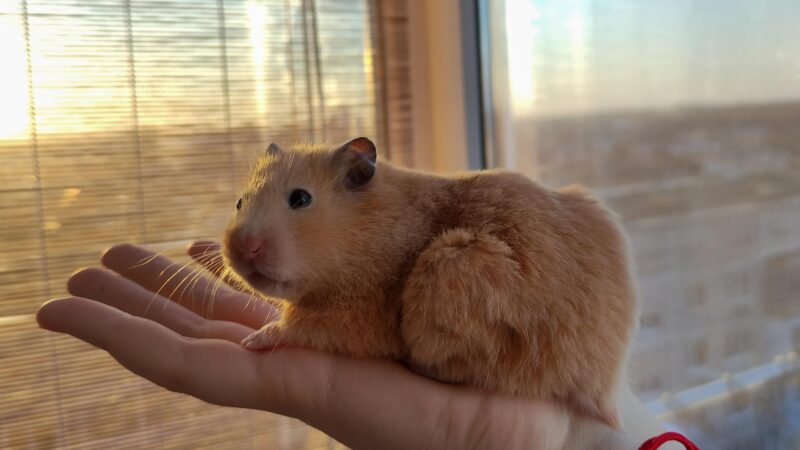 Male Hamster Names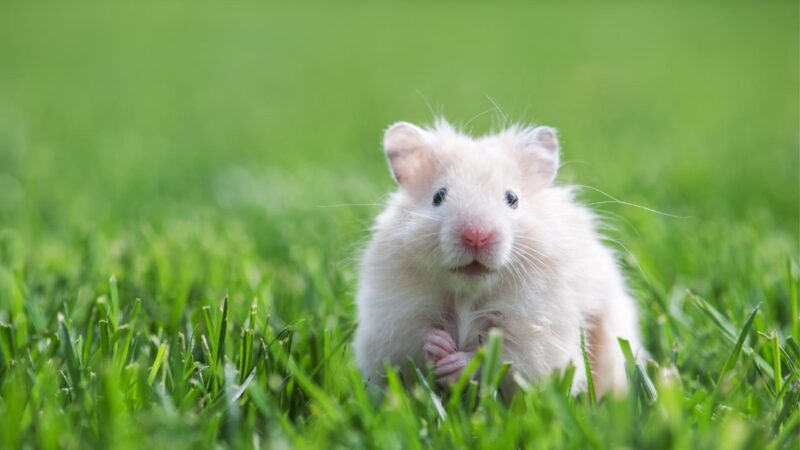 Best Hamster Names
Chubs – It's suitable for a cute, stout hamster.
Cinderella – When a female hamster likes to run on the wheel all night long, so this is their name for her.
Fluffy – This is the name that represents the softness and fluffiness of a hamster.
Squeakers – A loud hamster can be called by this name.
Nibbles – It's just right for an adorable hamster.
Nutmeg – The tan or brown fur says it all.
Fuzzy – You have to give this to a hamster with remarkably soft fur.
Nibbler – Hamsters nibble when they eat, and you can't deny how lovely they look when you feed them.
Pumpkin – This vegetable may remind you when looking at a hamster with bright eyes and orange whiskers and fur.
Cookie – It suits a hamster that loves eating.
Goober – This is another choice for a hamster that is fond of eating.
Apple – You can name this to a hamster with green or red eyes.
Nugget – The owner would usually choose them when getting a baby hamster.
Pinky – When the hamster is colored pink, you can go for this.
Chewie – This is for a cheeky, tiny creature.
Momo – It's a Japanese name for a sleepyhead.
Snickers – Although black or brown monsters are dark, they can still have sweet faces, just like the candy bar.
Nibs – This suits an active hamster.
Angel – You won't be reluctant to give this to your well-behaved hamster.
Pitterpatter – This is suitable for a hamster that loves running around the cage.
Funny Hamster Names
Cute Hamster Names
Good Hamster Names
Adorable Hamster Names
Dwarf Hamster Names
Dwarf hamsters are found in various parts of the world but mainly in China and Russia. So, some of the names are from the native language of these countries.
Long Haired Hamster Names
Aesthetic Hamster Names
Evil Hamster Names
Twin Hamster Names
Some don't want to get one hamster due to the concern that it might be lonely. It's a good move but make sure you pick names that can complement the pair. Here are some ideas from popular stories and shows:
One-Syllable Hamster Names
Albino Hamster Names
Black and White Hamster Names
Grey Hamster Names
Orange Hamster Names
White Hamster Names
Yellow Hamster Names
Disney Hamster Names
Here are the Disney movies that have characters with names that you can give to your hamster:
Frozen – Elsa, Anna, Olaf, Kristoff, Sven
The Little Mermaid – Ariel, Max, Eric,
Tangled – Pascal, Maximus, Flynn
The Lion King – Pumba, Timon, Mufasa,
Aladdin – Jafar, Razoul, Iago,
Hercules – Apollo, Hercules, Demetrius
Beauty and the Beast – Belle, Gaston
Princess and the Frog – Naveen, Ian, Lawrence, Louis
The Rescuers Down Under – Wilbur, Francois, Frank, Cody, Jake
Harry Potter Hamster Names
For female hamsters:
For male hamsters:
Syrian Hamster Names
Syrian hamsters are common pets since they hit it off with their owners right away.
Frequently Asked Questions
Are Hamsters Good Pets?
Hamsters are good pets because of the following reasons:
They're tiny, cute, and fuzzy creatures.
Looking after a hamster is so easy even kids can do it. You only need to feed this cute animal once a day and refill the water container. A hamster loves to be put in its ball every night. Depending on the cage size, you have to replace the bedding once or thrice a month.
Hamsters are smart, as they can learn some tricks. You'll surely be amazed at how a hamster can come to you when called, or it can stand on its hind legs. But watch out, it's also smart enough to free itself from its cage.
Since hamsters are adorable, they can be a great company.
A hamster doesn't cost a lot, including its needs like the cage. You'll need around $100.
You don't need to give a hamster much attention as it's independent. It cleans itself and even stores food for later consumption.
Do Hamsters Bite You?
Hamsters can bite you when they're agitated, or your hand has a smell of food. You'll know that your hamster is not in a good mood if they have flattened ears and narrowed eyes.
Don't bother your pet for a day or two, especially by sticking your finger into its cage.
Also, other signs that a hamster is not in a good mood are its stiff position and hunched posture. It may look at you while squeaking. You have to wash your hands before you play with your hamster.
If ever it bites, don't scream and try to withdraw your hand because it can grasp longer and deeper into your finger.  
Are Hamsters Harmful to Humans?
Some hamsters can be harmful to humans as they can carry the virus that infects LCMV or Lymphocytic Choriomeningitis Virus. The initial signs of infection are rough coat, loss of appetite, and lethargy.
Some hamsters don't display any of these, but they keep on spreading the virus for the longest period of eight months.
However, infected hamsters will die in the end and experience other symptoms such as eyelid inflammation, weight loss, and hunched posture. These things can go on for weeks or months.
According to a specialist from the University of Arizona, pregnant women are vulnerable to LCMV. It can damage the developing fetus.
Summary
You have to carefully choose a name for your lovely hamster. As shown by this article, there are numerous options. It's not difficult for you to come up with a suitable name for your hamster.
For your selection process, you can base it on your hamster's appearance and personality. Make sure that your pet can recognize its name, so it responds to you when you call it. 
List of Sources
Why Choose a Hamster? Western Washington University.
Hamster Facts and Pictures. (2020). Stanford University.
Jensen, K. (2001). UA Study Shows Hazards Pregnant Women Face Handling Rodents. The University of Arizona.
Lymphocytic Choriomeningitis Virus from Pet Rodents. (2014). Centers for Disease Control and Prevention.