Even though a hedgehog is a quiet creature, you can be entertained by just looking at its cute profile. It's amazing to see it turn into a spiky ball. That's why many people have pets placed in a cage with beddings, feeding bowls, and toys.
If best is what pet owners chose most, some of the best hedgehog names are Spiny Bob, Herb, Ivory, Cirrus, Cuatro, Una, Lutra, Tres, and Shaymin. Aside from the bristles of your pet hedgehog, there are other characteristics that you can use as a basis.
This article will show you other naming options. You'll find numerous names fit for your hedgehog in different themes. Scan through the following list of hedgehog names to get the best one for your pet.
Tips For Naming Your Pet Hedgehog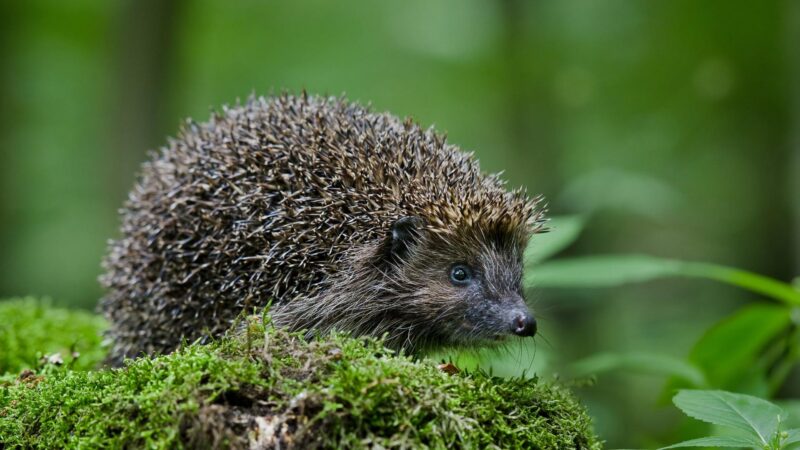 Naming your pet hedgehog is not a hard task. You can get ideas from its looks and behavior inside the cage. If this method is not appealing to you, think of a popular movie character and artist in naming your pet hedgehog. The lifespan of hedgehogs is from 3 to 5 years, so what's trendy at the present remains a hit within your pet's lifetime.
Cute Hedgehog Names
There are many reasons why hedgehogs are cute. Apart from being small, they have adorable faces, and they're amazing when turning into a ball. Thus, it's right to give them cute names.
Noodle
Taco
Picasso
Caboodle
Pudding
Princess
Snuggles
Pepper
Nutmeg
Hedgy
Pipe
Blinker
Pazzo
Kisses
Flower
Precious
Waffles
Teacup
Pokey
Beedle
Good Hedgehog Names
Cody
Popples
Pinball
Snuggles
Skittles
Griff
Zippy
Walnut
Wizzy
Zoe
Dumpling
Girl Hedgehog Names
Windy
Betty
Daisy
Bijou
Blondie
Gracie
Ginger
Gabby
Goldie
Luna
Kahlua
Kenya
Hazel
Izzy
Zuri
Pandora
Powder Puff
Snow White
Starlight
Giza
Nia
Prune
Hula
Dauria
Amulet
Elsa
Elena
Shaanxi
Hailey
Tali
Funny Hedgehog Names
Sharpy
Prickly Pear
Pignic
Pin Cushion
Spinosaurus
Hokey Pokey
Cutting Hedge
Spine Cone
Curly-Q
Tiggy Winkles
Stickly Prickly
Spiny Stickleback
Quilliam Shakespeare
Quill-Hemina
Geezer
Gatsby
Dizzy
Prickles
Female Hedgehog Names
Starlight
Ruby
Rose
Lulu
Crystal
Petunia
Stella Flower
Penelope
Tink
Clover
Willow
Heather
Peggy
Lola
Scarlet
Margaret
Hazel
Gracie
Pepper
Faith
Mitzi
Bertha
Marble
Lydia
Disney Hedgehog Names
These names are for Disney fans:
Mickey
Minnie
Dash
Ariel
Nemo
Olaf.
Fergus
Flubber
Goofy
Dug
Mitten
Merryweather
Pocahontas / Poke-ahontas
Sleepy
Gus
Sebastian
Flora
Stitch
Gus
Peg
Flynn
Lilo
Male Hedgehog Names
Rocky
Redford
Rio
Sid
Doc
Marv
Mario
Burt
Alvin
Bruno
Buzz
Luka
Merlin
Joe
Theo
Otis
Pip
Gatsby
Bodie
Jojo
Milo
Ace
Blade
Leo
Hugo
Mike
Snoopy
Pluto
Tyson
Unique Hedgehog Names
Patrick
Pandora
Marshmallow
Pipsqueek
Gummo
Matrix
Gizmo
Zooter
Zeppo
Narla
Bruno
Journey
Ollie
Atla
Cotton
Casper
Diesel
Best Hedgehog Names
Cuatro
Herb
Ferdinand
Alfredo
Tres
Bobby
Spiny Norman
Shayman
Una
Lutra
Ivory
Neve
Pale Rider
Ice Cube
Cirrus
Powder Puff
Brillo
Herbert
Luna
Sonic
Spike
Prickles
Thorn
Harry
Cool Hedgehog Names
Cinnamon
Cupcake
Hedwig
Dragon
Cherry
Burrito
Skipper
Roxie
Strawberry
Pickles
Bruiser
Koby
Nugget
Hoglet
Huffy
Gray
Pistachio
Sonic
Chaucer
Snuffle
Skeeter
Baby Hedgehog Names
Kisses
Geezer
Flower
Rosie
Tulip
Frodo
Butterball
Hedgy
Bruno
Spin
Skitter
Seymour
Bandit
Swen
Buster
Peanut
Sederick
Marshmallow
Fernando
Dizzy
Tito
Willie
Woz
Lucky
Fritzy
Ace
Jordie
Redford
Coppe
Woz
Prick
Spot
Pee Wee
Vinnie
Skooter
Meeko
Ernie
Kirby
Elmo
Byte
Shemus
Pascal
Trooper
Gandalf
Spock
Rambo
Bud
Huey
Hazel
Wrigley
Huckleberry
Quilly Pad
Twinkletoes
Homie
Champ
Marlin
Seuss
Shiloh
Peuter
Gruff Schooner
Famous Hedgehog Names
Darcy the Hedgehog
Ernest Hedgingway
Herbie the Hedgie Lionel the Hog
Sonic the Hedgehog
Cartoon Hedgehog Names
Amy Rose
Silver the Hedgehog
Orkwil Prink
Meta Sonic
Super Silver
Mrs. Tiggy-Winkle
Sonia the Hedgehog
Scourge the Hedgehog
Mr. Pricklepants
Dury Quill
Kipi Ben Kipod
Clever Hedgehog Names
Amulet
Domino
Arici
Riccio
Bowser
Bristlepad
Heaven
Crawley
Haas
Roly Poly
Frequently Asked Questions
Do Hedgehogs Make a Good Pet?
Hedgehogs make a good pet as not all animals are like them that remain cute even though they reach adulthood. They're quiet, but they can be entertaining, especially when they roll into a ball.
It's also fun to decorate its cage, which can be made into a tiny house. You have items like bedding or housing, heat lamps, toys, exercise equipment, and a litter tray.
However, it was discovered that they can carry Salmonella Typhimurium despite looking clean and healthy. For prevention, always wash your hands after feeding, caring for, or touching your pet hedgehog. Thus, it's not advisable to give these animals as pets to kids under 5 years old and adults above 65 years old.
Can Hedgehogs Hurt You?
You may worry about the spikes of your hedgehog. It's fine touching them as long as you do it carefully. A hedgehog is normally kept in its cage. You have to keep it that way and learn from the case of a woman who put her hedgehog below her neck when she sleeps.
The woman had papules on her cheek and neck due to the 'anointing' that is made by the hedgehog. Anointing is a hedgehog's defense mechanism where it hypersalivation and creates a foam that comes out of its spines.
The dorsal spines of a hedgehog are specified hair that can get into the human's skin. When it happens, it will cause skin inflammation.
What Are Famous Hedgehog Names?
The top on the list of famous hedgehog names is 'Sonic the Hedgehog' from the Sega video game. You may also use his friends' names, like Super Sonic, Amy Rose, Shadow, and Silver. Aside from this, you have the option to make something out of famous people's names, just like the following:
Don Quillote
Hedgegar Allan Poke
Quill Smith
Quilliam Shakespeare
Quillary Rodham Clinton
Quillian Shatner
Bruce Quillis
Mrs. Tiggywinkle
Mr. Picklepants
Shaquill O'Neal
Shadow
Snoop Hoggy Hog
Winston Churchquill
Do Hedgehogs Learn Their Names?
Hedgehogs don't learn their names like dogs and cats do. But if you call a hedgehog with a certain name all the time, they can be familiar with it, as well as your voice. In this way, it can learn to respond and pay attention.
What Would You Name an Albino Hedgehog?
Here are the names that you can choose from for an albino hedgehog:
Diamond
Blanche
Blanca or Blanco
Eskimo
White Wizard
Lily
Neve
Diamond
Crystal
Tapioca
Cloudy
Vanilla
Angel or Anjo
Pale Rider
Ivory
Cirrus
Powder Puff
Chilly Quilly
Froyo
Starlight
Cumulus
Great White
Salty Hog
Cool Whip
The ability of hedgehogs to turn into spiky balls attracts many. With its cuteness, one can easily decide to have a hedgehog as a pet. Apart from setting up its cage with all its necessities, you have to give it a name. You'll surely find one from the names presented in this article.
List of Sources
Beers, H. Hedgehogs Make Cute but Challenging Pets. University of Illinois College of Veterinary Medicine.
Said, J. T., Stavert, R. (2020). A suspected hedgehog dermatosis diagnosed via store and forward teledermatology. JAAD case reports.
Outbreak of Salmonella Infections Linked to Pet Hedgehogs. (2019). Centers for Disease Control and Prevention.
How to care for your pet hedgehog. University of Florida Health.